Cadel Evans photo bombing me
25 Jan 2015 Filed in:
Other
Cadel Evans photo bombing me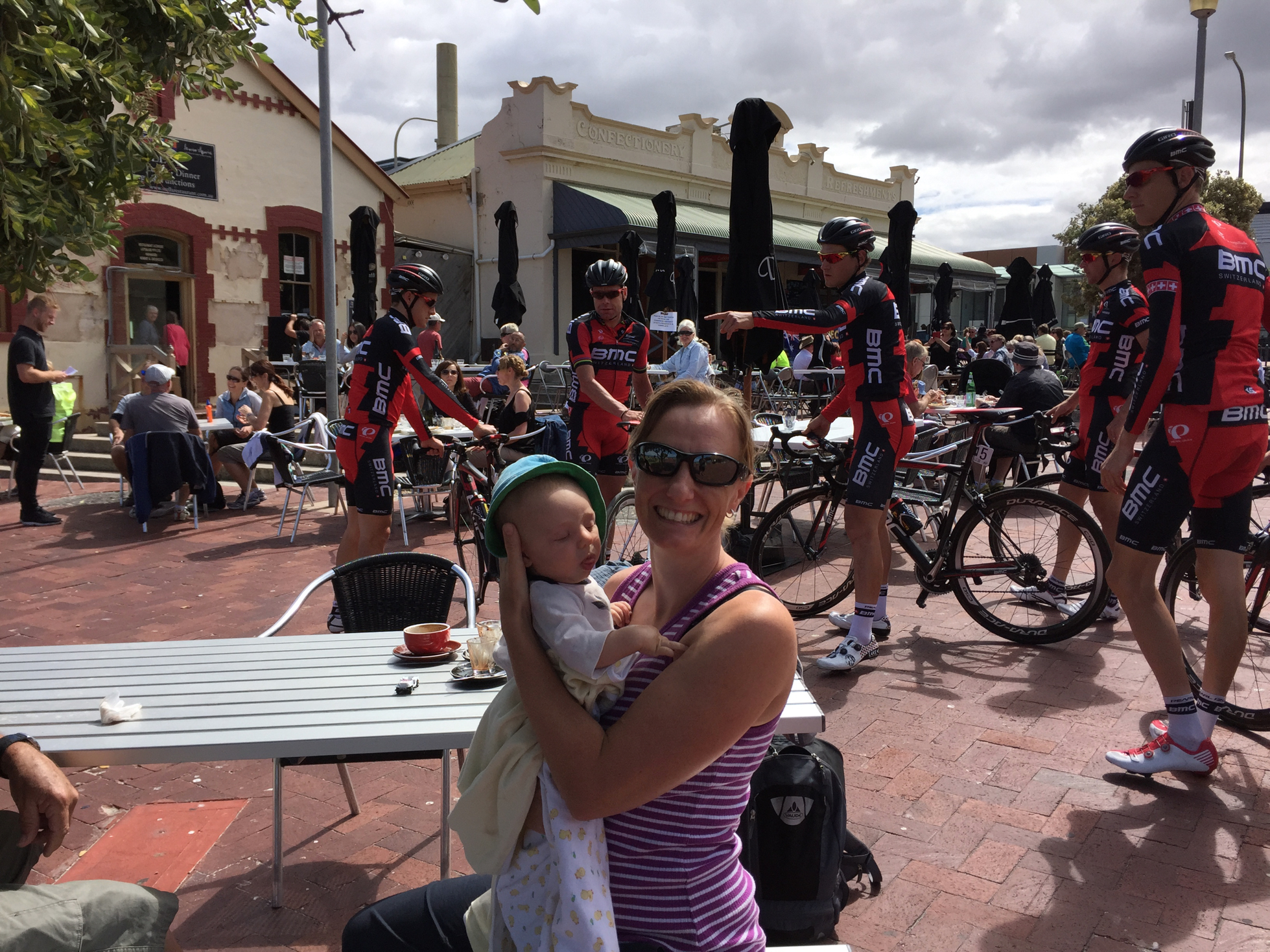 Cadel Evans and the BMC Team photo bomb me and Mr Z at Henley Beach in Adelaide.
I've spent the past week in Adelaide watching some of the Tour Down Under. As an Adelaide native, I have also been reminiscing about the MTB trails I used to ride regularly. My commute to work involved numerous single track. Which, since moving to Brisbane have been 'legalised' and upgraded. Most of these trails I have not ridden since 2008.
Although road riding isn't really my thing, it has been good to watch the professionals. It has also made me really keen to get my fitness back and get out on the bike. I am always keen though..., but it is just a matter of finding the time and the energy.