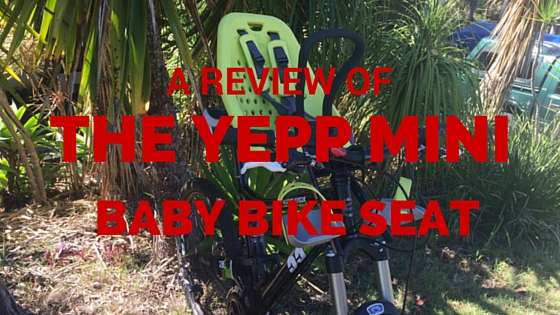 This is my first online review. So, I did what any good researcher does…. I found the ACCC guidelines for online reviews (
https://www.accc.gov.au/publications/online-reviews-a-guide-for-business-review-platforms
).
Just to make sure I don't do something illegal!
It all seems pretty straightforward.
I am not getting paid to do this review, but I am using affiliate links to websites which sell the Yepp Mini. If you purchase from these sites using my links, then I receive a small commission from the sale.
The Yepp Mini front baby seat costs $199. But you can usually get it cheaper (approx. $170 with free shipping) from
99 Bikes (click here)
or
Pushys (click here)
.
The seat is designed for a child 9 months to 3 years. However this depends on how big your baby is, and how well they can hold their head up and hold on. I think it is probably more suited to a child of a minimum of 1 year old, then they have the required head stability and grasp. I think the top end age would be a 2 year old. There is no way my just turned 3 year old would fit in there. So I think that age range is a bit ambitious.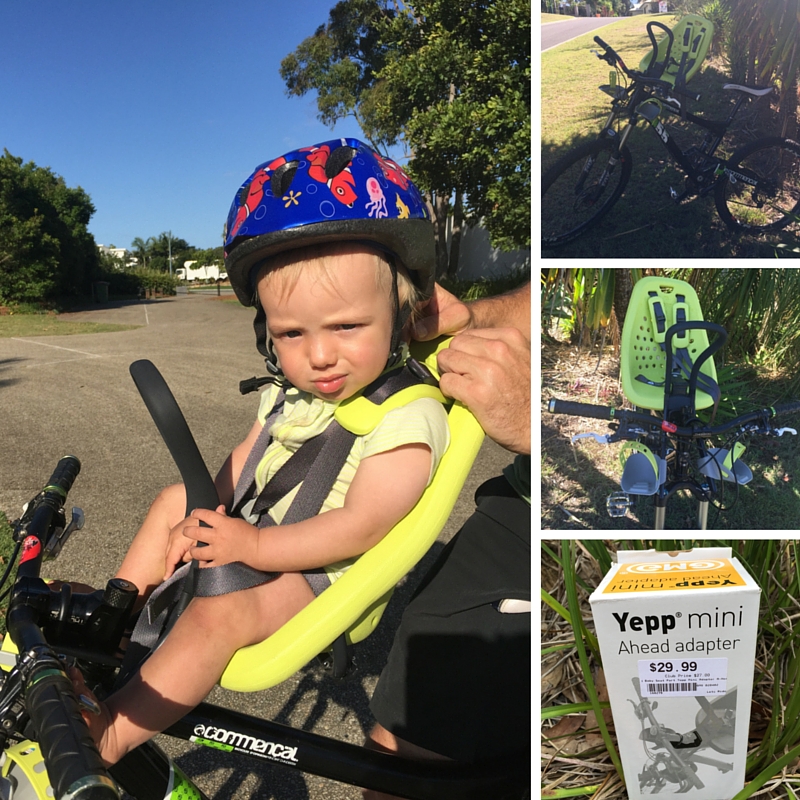 It is really user friendly. It was easy to install and connect on the bike. We had to buy an adapter to mount it on a mountainbike. The head stem was not long enough to mount it using the adapter that came with it. The Yepp Mini Ahead Adapters are $29.99. You can buy them from
99 Bikes (click here)
and
Pushys (click here)
.
A 1-hour ride was no problem for our 1 year old. The straps are nice and wide for his shoulders and he seemed quite comfortable.
We will use the Yepp Mini for bike paths. We don't intend on using it off road (even though we put it on a cross country mountain bike). Obviously you will have a different experience with the seat depending upon the bike you use it with.
Pros: It's light but robust. It is easy to install and take off if needed (I could do it with one hand). It comes with keys to lock it to the bike for extra security. The shoulder straps are nice and wide. The baby has his or her own handles to hold onto.

Cons. Steering was an issue as the feet holders hit the side of the frame when at the smallest foot holder setting. This limited the range of steering. There was an extra cost for the Ahead Adapter to fit onto our mountain bike. When mounted, I had very little room for my head on top of baby's helmet. Taller riders did not have this problem.
In my experience the Yepp Mini is a really cool little seat. It's durable and funky.
Check out my video review for some footage of the seat in action.


This post contains affiliate links.