14 Dec 2015 Filed in:
Kids
| Cross Country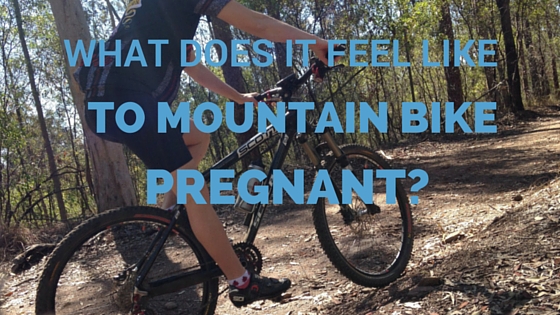 Usually when people think of a pregnant woman they don't imagine her riding a bike! Have you ever wondered what it feels like to ride pregnant?
You are probably thinking of the awkward waddle of a pregnant woman and conjure up uncomfortable images of her on a bike.
You imagine the discomfort of her sitting on a seat on her 'private parts' where, soon a baby will be delivered. How can that be a good thing? It's enough to make you cringe.
Then you hear she has also been riding off road on her mountain bike over bumps and rocks! You cringe again…
Let me assure you: She's not a complete nut job.
She's probably not in pain and probably not even thinking about the area where a full sized baby will soon be birthed from.
She's probably smiling, enjoying the fresh air, the outdoors and the exercise. She's dressed for comfort and
feels good.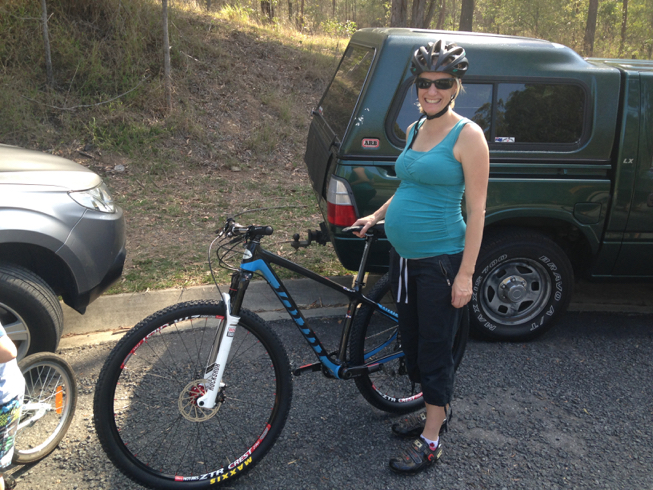 Her lungs may feel squashed, making it an effort to breathe. But that would happen regularly regardless of if she were on a bike. She may feel tired, but that's nothing new either. The bumps may make her need to pee and she'll feel hungrier than ever.
But it is likely that she is enjoying herself, just like everyone else on his or her bikes.


This post contains affiliate links.
15 Mar 2010 Filed in:
Other
My friend and DH racing nemesis, Lea has started her own Personal Training business. Bushwhacker fitness aims at training both women and men, with a separate session purely focussed on the ladies. This ladies boot camp is designed to be low impact for those who need it. Lea makes the training fun by using different bushwalking tracks and council parks on Mt Coot-tha and adds in resistance exercises to target the whole body, especially the buttocks, core, and arms. Check out the Bushwhacker Fitness website for more details:
http://www.bushwhackerfitness.com.au
Contact Lea on her mobile 0421 801 524 or on email:
[email protected]
Monday, 15
March 2010