How the Viento Rides
02 Feb 2011 Filed in:
Cross Country
So I have finished building up the XC beast.
Its all pimped out with a silver, red and black colour scheme. I wanted it to be sub 10kg , but it came in at 10.4kg. The running gear is all SRAM X0 with the Avid/SRAM X0 brakes. I've got Fox 120mm forks and DT Swiss rims and Hope hubs. I decided against tubeless tyres because I'm unfamiliar with them and it would probably take me too long to get them sorted on the bike. And I want to ride it as soon as I can! I got a super light weight saddle which some of my friends saw and said it will 'eat me alive'. So now I am apprehensive about how it is going to ride (especially as it's not long ago I had a baby…).
It has been raining a lot in Brisbane lately. Creeks are flooded and people have even died from trying to cross flooded roads. This means all the MTB trails are flooded and dangerous to ride for a while. The maiden voyage of the Viento was very enjoyable! It was stiff on the rear, so any small lips or jumps it easily launched. Landings were not as rough as I expected (being a hardtail). Cornering it felt like a DH bike. I don't have wide bars on it, but it just felt great and tracked well on the corners. Could be the length of the bike and the rake of the forks I'm not sure. It climbed surprisingly well. I'm used to riding carbon XC bikes, and I thought this may impact on its climbing ability. But when I cranked the pedals over it immediately responded and took off. Looking forward to bonding with the bike and some longer rides in the future. So far I'm happy with the way it rides.
Photo Below: The madien voyage. 11th Dec 2010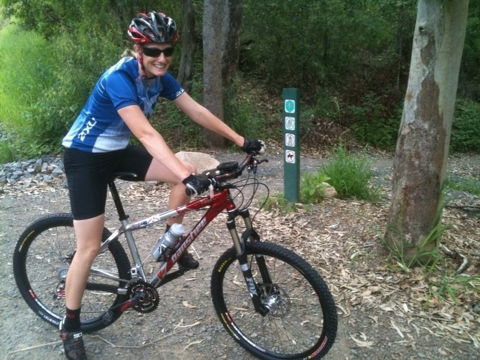 Photo Below: The madien voyage. 1st Dec 2010