Racing at Underwood Park 15 Feb 2015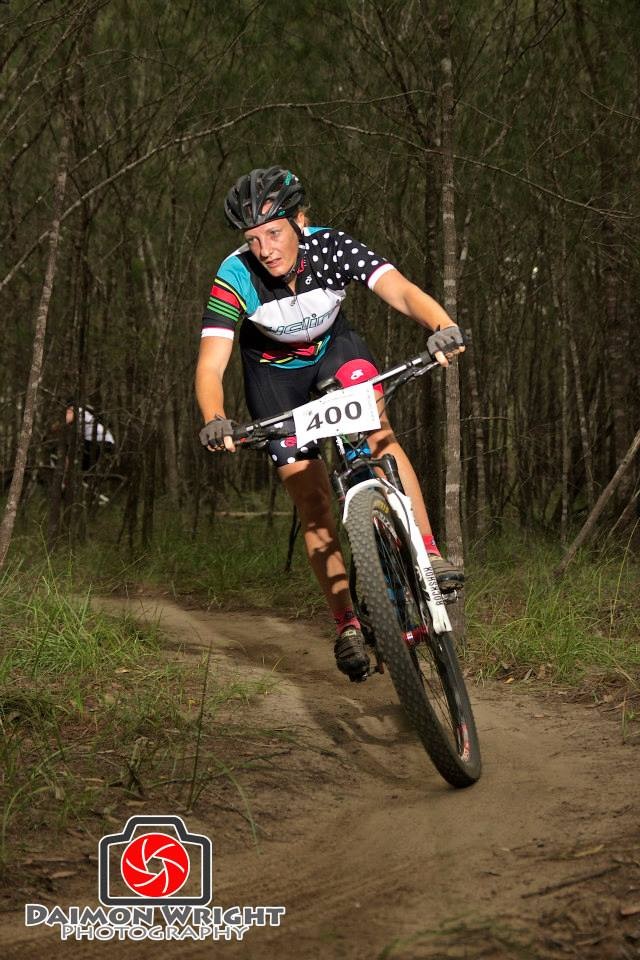 The short sprint XC series has begun. I am no where near race fit, with only a handful of rides under my belt, with none being longer than 1 hr. Perfect for a 40 min sprint race! I really enjoy racing. I love the adrenaline rush, the white line fever and the feeling of accomplishment after the race.
Mr Z is 4 months old, so racing is tricky….
I debated whether or not to race A grade. But decided I wouldn't because I knew that my fitness is not great, and I don't want to be holding people up on the climbs. B grade racing started at 7am. So that meant a 5:30am start to the day as we needed to be on the road by 6am.
Most mornings the kids are awake at stupid o'clock anyway, so it wasn't too much of a shock to the system, but of course on the one day you need them to be awake, they all 'sleep in'.
As anyone with kids knows, it is a massive military organisation to get out of the house. I dress one kid ready to go, then turn around to see another one is now naked and getting out the paints. I have learnt that organisation and distraction is the key.
Finally at the race track with my race plate on ready to go, I deal with a quick newborn poop explosion, a last minute breastfeed (perhaps loosing 100 mls of breastmilk will make me go faster….) and I do a 7 minute warm up.
Time to race! There was about 7 ladies in the B grade field. The track isn't too technical, but because it's short course, there isn't much time to recover or take a drink. My heart rate was over 180 bpm most of the race.
I tried to keep my focus, although this is hard going on little sleep (awake at 2am, and 4am to feed baby Z).
I had a few good battles with competitors. I tried to keep on their tails on the climbs and get ahead on the downhills. I did an awesome overtaking move on a fast fire road decent (passing maybe 6 people… barrpt! ).
I pushed hard and was really happy with my race. I finished in 5th place. I am keen and ready for the next race!
Photo: Breakfast and snacks for the kids are all prepared the night before the race.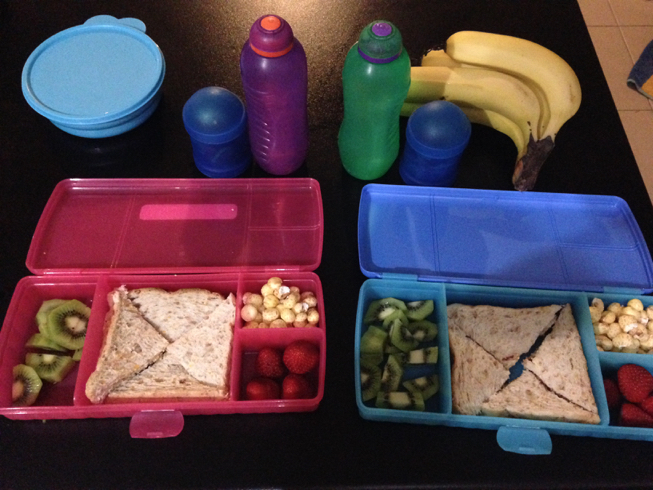 Even getting us all in a photo was tricky. This is before the race.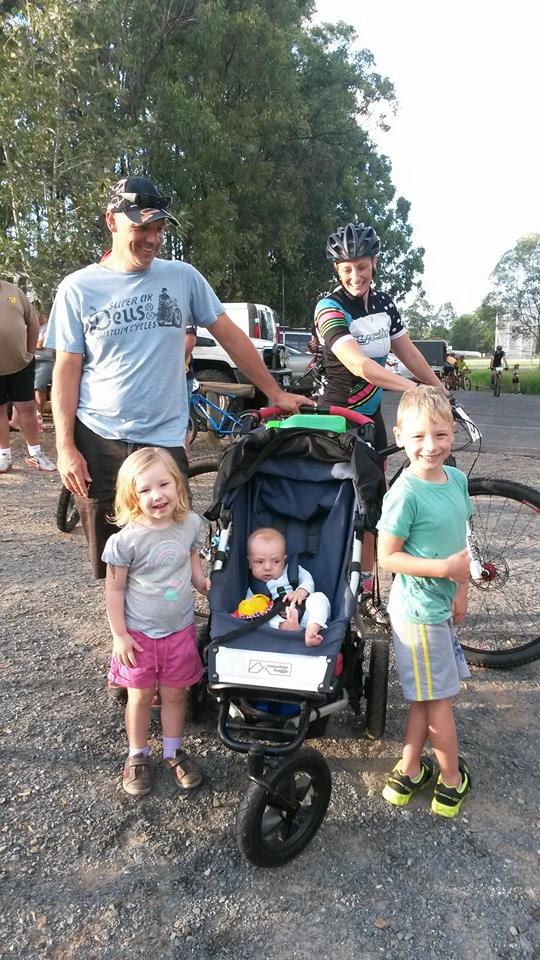 This post contains affiliate links.